Just enough features to keep things simple ;-)
Analytics and mood meter charts.
Know immediately what's going on.
Wanna know if things are better or worse? Just check the mood's average variation.
You'll also see when were the best and the worst days on a calendar. So you can discuss with the team why and improve things.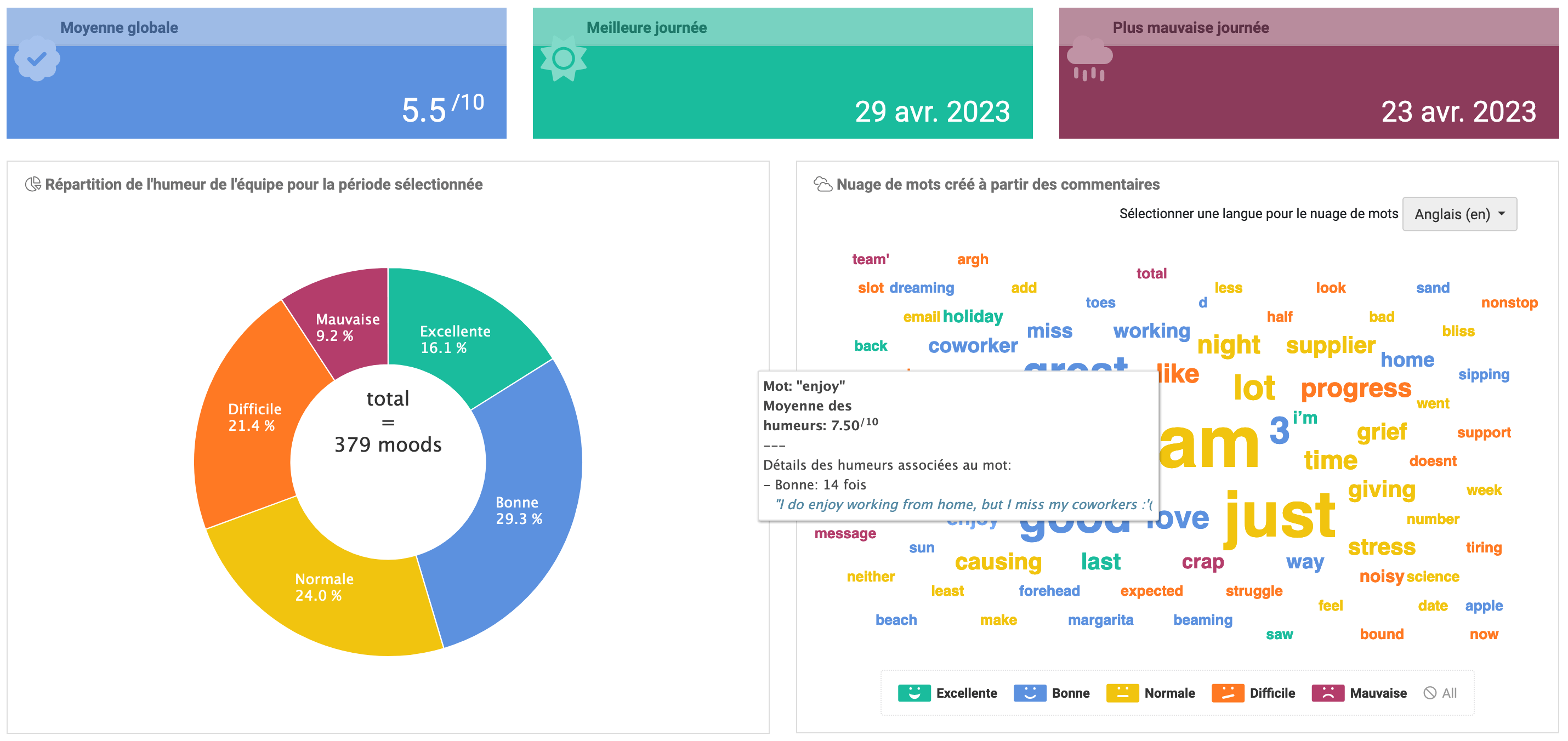 Multiple teams tool.
Get an overview of your company's mood, per teams or departments.
Go beyond a single team barometer, and spread TeamMood within your entire company helping you to compare moods between departments or teams.
People may belong to several teams, but they'll have to share their mood only once.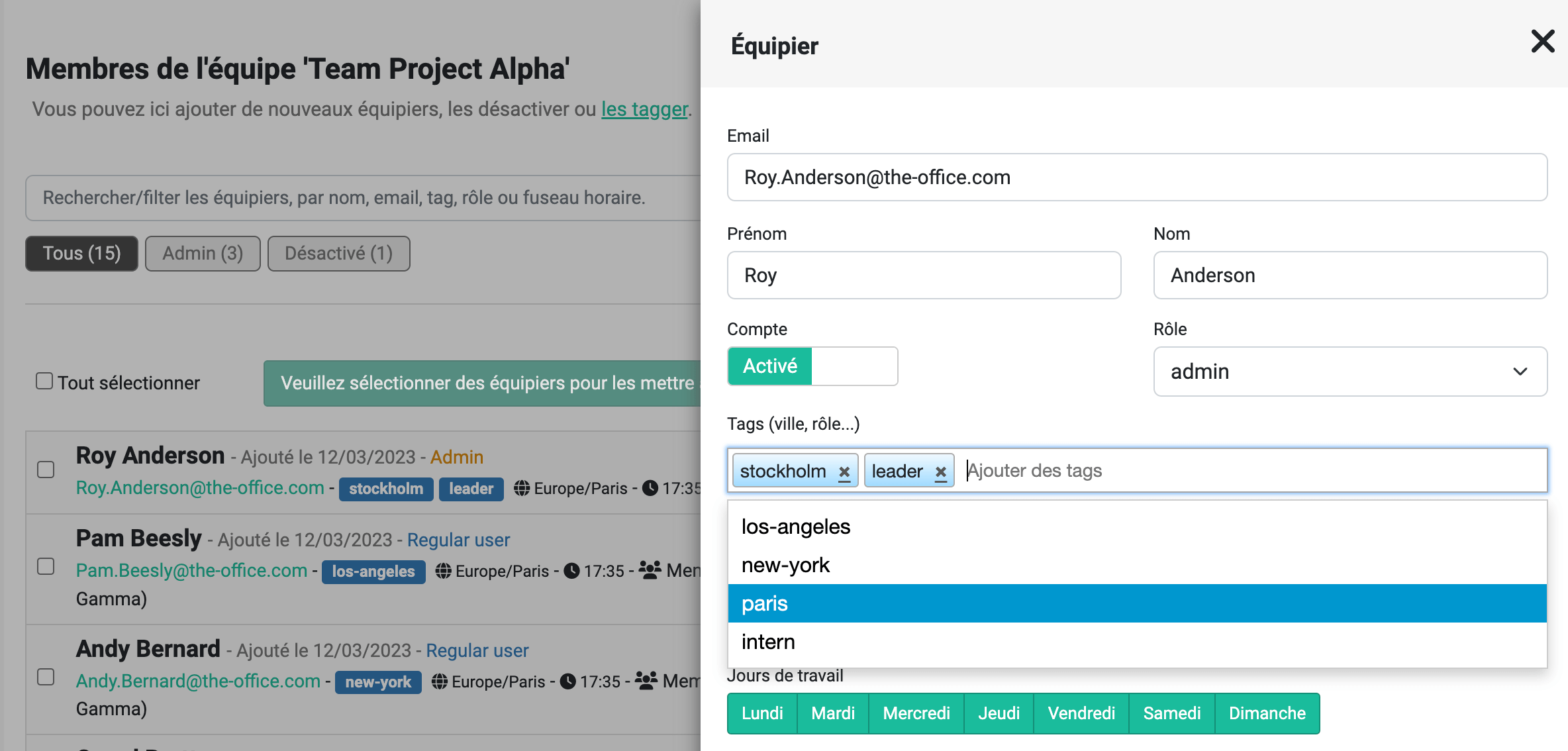 Segmentation.
Compare moods of groups of people.
Do you want to know what's going on in a particular group of people within your company? Just tag them, and you are able to compare them with graphs and indicators.
For instance, with our mood tool, you can compare the moods of offices at different geographic locations. Or build groups based on people's roles, or whatever you need!
Anonymous comments.
Get qualitative feedback from your employees.
Let people express themselves through anonymous comments. It helps you to really have honest feedback and to talk about real problems within your company.
You can also add some events in order to perform an impact analysis. For instance, you could add a comment on the day when the company had a major reorganization, and check the impact on the overall mood indicator.
And also
Select the days within the week and the time when you want to receive the mood's email.
Choose your language: English or French.
Select your Timezone.

Antony G.
Voyages-sncf

The "comment" feature allows to get even more feedback, and it also brings more fun within the team.